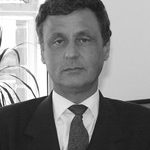 Dr. Olav Ermgassen
Founder Ermgassen & Co
Dr. Olav Ermgassen, founder and Managing Partner of Ermgassen & Co has passed away
It is with deep sorrow that we have to announce the passing of Dr. Olav Ermgassen on the night of September 23, 2020 in London.
Dr. Ermgassen was the Managing Partner of Ermgassen & Co, a business he founded more than 30 years ago based on the principles of integrity and impartial advice, and which became a leading European mid-cap investment banking firm.
He started his investment banking career at J.P. Morgan where he spent 10 years in New York, London and Tokyo, initially as an Investment Analyst (Member NYSSA), then in Project and Energy Finance, M&A and Capital Markets. During his four years in J.P. Morgan's Energy and Natural Resources Department in London, Dr. Ermgassen arranged all important project financing for North Sea offshore developments and many upstream and downstream projects worldwide. At the same time he effectively established J.P. Morgan's M&A advisory business in the Oil and Gas sector.
In 1986 he joined Morgan Stanley in London as head of Morgan Stanley's business for German speaking Europe. In this capacity he established Morgan Stanley GmbH, Frankfurt, and became its first Managing Director.
In 1988 he founded Ermgassen & Co. Under his leadership Ermgassen & Co developed and established itself as a leading independent M&A advisory firm in Europe. Between 2006-2008, Dr. Ermgassen also took on the responsibility for all activities in German speaking Europe of the strategy and management consultancy Monitor as Chairman Monitor GSA.
Dr. Ermgassen studied Law, Sociology and Languages at the Universities of Heidelberg, Lausanne and Freiburg and was a Research Assistant (Referent) at the Max-Planck-Institut for International Law in Freiburg, Germany. He was a qualified German lawyer, held an LLD from the University of Freiburg, and an MBA from INSEAD. From 2007-2009, Dr. Ermgassen also taught Investment Banking at the leading German business school WHU.
He was a founder of the International Association of Investment Bankers (IAIB) and a member of the Bretton Woods Committee.
Dr. Olav Ermgassen will be deeply missed both at Ermgassen & Co and business partners alike. His legacy shall remain in the business that carries his name and through the many professionals who have worked with him over the years and were inspired by a respected investment banker and a unique character.
Established
Leading European mid-cap investment banking firm founded in 1988
Independent
Controlled and managed by its senior partners; no conflicts of interest
Focussed
Specialised in cross-border transactions and strategy-led M&A solutions
Experienced
Strong track record; over 300 successfully completed transactions across various industries and deal sizes (€5m - €1bn)
Trusted
Long-term relationships with a diversified client base, including blue-chip corporates, private, family-owned businesses and financial sponsors
Dedicated
Quality deal execution led by seasoned senior partners, who remain involved in every assignment from start to finish
Industry insight
Expertise in a variety of industries, complemented by sector specialists
International
Principal office in London, with global network and execution capabilities
Established
Leading European mid-cap investment banking firm founded in 1988
Independent
Controlled and managed by its senior partners; no conflicts of interest
Focussed
Specialised in cross-border transactions and strategy-led M&A solutions
Experienced
Strong track record; over 300 successfully completed transactions across various industries and deal sizes (€5m - €1bn)
Trusted
Long-term relationships with a diversified client base, including blue-chip corporates, private, family-owned businesses and financial sponsors
Dedicated
Quality deal execution led by seasoned senior partners, who remain involved in every assignment from start to finish
Industry insight
Expertise in a variety of industries, complemented by sector specialists
International
Principal office in London, with global network and execution capabilities
Mergers & Acquisitions and
Corporate Finance advisory services
We combine a strong track record of completed M&A transactions with experience in equity capital markets, debt capital markets and structured products
We are thus able to provide in-depth advice on all aspects of a transaction, including optimised structuring and funding solutions
Our advice is client-focussed, independent, confidential and to the highest professional standards
Acquisitions & Divestitures
Mergers
Joint Ventures
Carve-Outs
Leveraged Buy-Outs
Defense Assignments
Public-to-Private
Privatisations
Reverse Takeovers
Fairness Opinions / Valuations
Ermgassen & Co is a founding member of Orion International Advisors, formerly known as the IAIB. Founded in 1994, Orion International Advisors is a global network of leading investment banking firms with c. 200 experienced bankers and a strong track record of close to 500 deals over the last 5 years valued at c. $35bn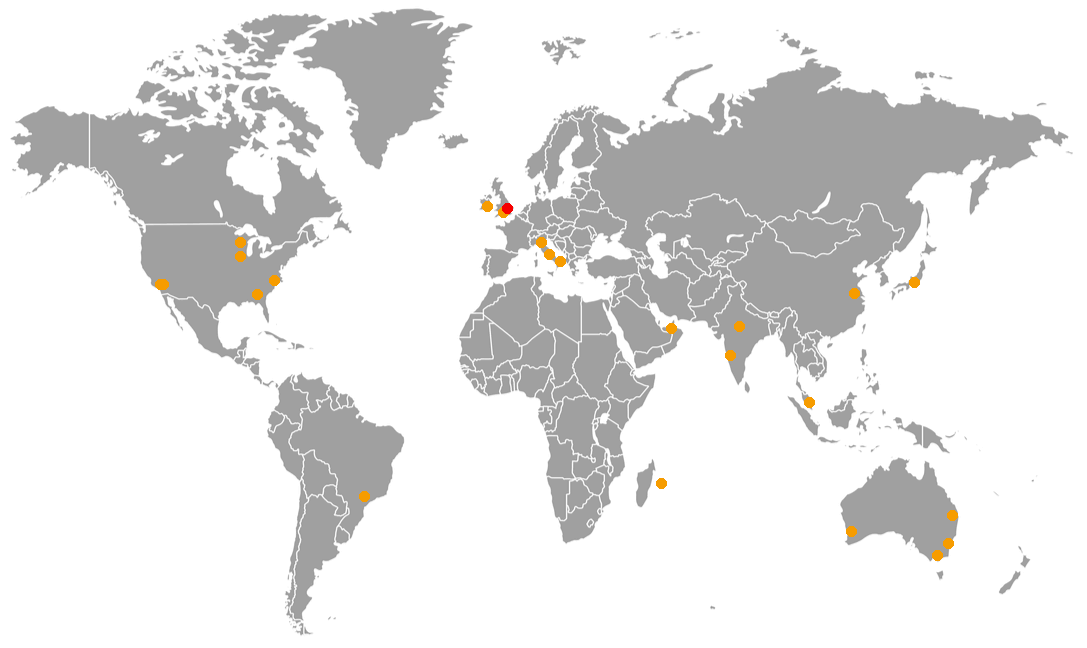 Ermgassen & Co has successfully completed more than 300 transactions to date, most of which were cross-border
Ermgassen & Co has successfully completed more than 300 transactions to date, most of which were cross-border
Address:
Ermgassen & Co
4 Millbank, 3rd Floor
SW1P 3JQ London
Email:
info@ermgassen.com